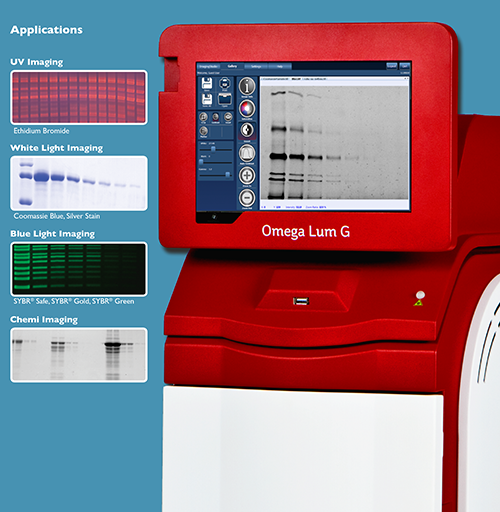 Transforming Imaging of Gels and Westerns
● Omega Imagers have SmartCapture technology that automatically focuses your sample.
● The compact, integrated systems easily fit on a benchtop and come standard with a tablet computer.
● 6 position filter wheel and dual wavelength UV transilluminator, allows for a wide array of compatible dyes.
● High-resolution 6 megapixel, 16-bit camera with regulated cooling.
● Affordable pricing makes chemiluminescent imaging available for individual labs.